Crazy-Lihkan88 Comix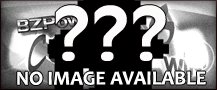 Author(s) : Crazy-Lihkan38
Current Season : 1
Medium : Rayg 2.0
Island : Canada Land
Main Enemies : Toa Bounty Hunter, Anhaj
Number of Movies : 1
Started On : December 5, 2007
Location : CL88 Comix Studio
Status : Dead
Pronunciation : "N/A"
Crazy-Lihkan88 Comix, A.K.A CL88 Comix were created by Crazy-Lihkan38 on December 5, 2007. They only consisted of 6 comics, an unfinished movie and an upcoming game. They were posted on the Custom Bionicle Wikia because they were made before CL38 learned of BZPower.
The Comics
Characters
Good Guys
| Character | Description |
| --- | --- |
| Kongu | The narrator, Kongu is a somewhat sane person who doesn't exactly like his fellow castmembers. |
| Tahu | A fun-loving character who likes to burn people up. |
| Nokama | The only girl main character, she is sane and hates idiots. |
| Matau | A somewhat idiot, just like Tahu except doesn't burn things. |
| Makuta (Teridax) | A definant idiot, he thinks it is people's birthday everyday. |
| Nuju | The scientist, he invents many things and usually avoids most people in fear that they are idiotic. |
| Takanuva | Best friends with Pohatu. Not a main character all that much. |
| Pohatu | Best friends with Takanuva. Not a main character all that much. |
| Onepu | Only shows up occasionally, he trains toa and has a short temper. |
Bad Guys
| Character | Description |
| --- | --- |
| Toa Bounty Hunter (TBH) | An evil Toa, he is skilled in some weapons but isn't the brightest. |
| Anhaj | A mysterious, corrupted matoran, he loves to torture and works with TBH |
| Buster | The servant of the Bad Guys, he is a rahkshi wh also runs a store. |
Ad blocker interference detected!
Wikia is a free-to-use site that makes money from advertising. We have a modified experience for viewers using ad blockers

Wikia is not accessible if you've made further modifications. Remove the custom ad blocker rule(s) and the page will load as expected.