DudeNuva's Comics is in need of an image. Alternatively, the current image may need to be replaced with a better one.

You can help us by changing it.
DudeNuva's Comics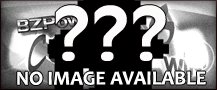 DudeNuva's Comics were a comic series written by DudeNuva, started on July 9, 2006. Despite their short life, they garnered a rather large following, notably from some members who did not frequent Artwork III.
Overview
Following the monumental success of his comedies, DudeNuva decided to initially follow a career path not unlike that of his friend Turaga Dlakii, and make comics himself. His first foray, Crazy Koro Happenings Comics, based on his legendary comedy, was not particularly successful; hence, DudeNuva tried something a little different. The end result was the DudeNuva's Comics line. Unlike most comedy series, both incarnations of DudeNuva's Comics followed a loose overriding plotline, albeit one lacking any real seriousness.
Original Series
Version 2
Introducing enhanced graphics and the use of the Revolutions versions of the RZMIK kit, Version 2 followed a plot revolving around the bizarre consequences of Tamaru kidnapping DudeNuva's house.
Aftermath
In the end, DudeNuva gave up on working solo on comics, reportedly due to his tendency to take a long time with making comics; his only comic work in the past two years has been in The Newsroom. In some ways, his work in The Newsroom is something of a succession to this series, notably incorporating antagonist Tamaru.
Characters
The following character descriptions are quoted directly from the Version 2 character sheet.
| Name | Description |
| --- | --- |
| DudeNuva | The creator and star of the comics, I'm a peaceful ex-Toa who retired to a supposed "peaceful" life along with my friends. |
| Trai | Trai is the younger brother of DN, despite DN's claims that they aren't related. He causes tons of trouble along with his friend, Ruki. |
| Jimmi | Jimmy is a trustworthy mechanic who operates in DN's area. Due to the constantly breaking mansion, he and DN are now friends. |
| Revlia | Revlia is the most talkative Ko-Matoran you'll ever meet. He's best friends with Tamaru and can often be seen plotting with the menace. |
| Jakias | An ex-businessman, Jakias isn't as lenient with the craziness that occurs. But because of their friendship, he doesn't interfere. |
| Dezon | Produced in an experiment gone wrong, Dezon is a clone of DN. He's a reverse-reciprocal anti-DudeNuva with an IQ of 6. |
| Kalva | Kalva is DN's girlfriend, and can often be seen around the mansion hanging with DN or Hahli. She can straighten out any troubles. |
| Petumi | Petumi is an oblivious moron who wandered into DN's life and hasn't left since. He's annoying, idiotic, and perpetually cheerful. |
| Dlamei | Dlamei is an icy Ko-Matoran professor who ends up teaching at Trai and Ruki's boarding school, much to their... enjoyment. |
| Zatau | A perfect example of "all brawn, no brain", Zatau is the mindless pawn whom Tamaru and Revlia often use for dangerous prankwork. |
| Tamaru | Tamaru is an annoying, evil Le-Matoran prankster that follows DN everywhere just to... annoy him. He leads Revlia and Zatau. |
| Hewkii | Hewkii is a traveling sportsman who often competes alongside Turakii. He has more brawn than brain, but has a good heart. |
| Jaller | A brave Guard captain, Jaller is usually one of the mature members of DN's entourage. He can be seen almost constantly with Hahli. |
| Hahli | Jaller's girlfriend, Hahli is a smart and patient Ga-Matoran who can often bring words of reason to the group's various exploits. |
| Takua | Takua, the obsessive Chronicler, is Jaller's best friend. He has his book at all times to record anything worth reading. |
| Tahraau | Tahraau is DN's best friend, and he constantly comes over to visit. He's always cheerful and can lighten any situation. |
| Turakii | Turakii, who is also a best friend of DN, is an athlete who stays at DN's house when he isn't competing in sports with Hewkii. |
| TMN | TMN is the carefree comedian who became DN's friend early on; ever since, the two have worked many times as partners. |
| Ruki | TMN's somewhat annoying little brother, Ruki is Trai's best friend. They can often be seen together, playing or plotting. |
| Onuki | Onuki is a wise Onu-Matoran who helped DN become what he is now. He comes over to the mansion a lot, to help with the mayhem. |
| Dlakii | Dlakii is a heroic ex-Toa whom DN knew for a long time. He's an underrated comedian, who hopes to someday be fully recognised. |
Ad blocker interference detected!
Wikia is a free-to-use site that makes money from advertising. We have a modified experience for viewers using ad blockers

Wikia is not accessible if you've made further modifications. Remove the custom ad blocker rule(s) and the page will load as expected.