Last Brigade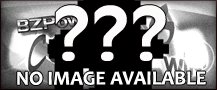 Location : Mars
Comic Series : Generic Quest
Leader : Blavinoid Marcalium
Goal : Defense of Mars, Earth
Status : Active
The Last Brigade is a paramilitary organization consisting of the Martians who survived the Martian Winter. Its current leader is Blavinoid Marcalium.
Accomplishments
Known Members
Blavinoid
Marvin the Martian (Formely, deceased)
An unnamed Pakari Nuva wearer with an army of seals
Ad blocker interference detected!
Wikia is a free-to-use site that makes money from advertising. We have a modified experience for viewers using ad blockers

Wikia is not accessible if you've made further modifications. Remove the custom ad blocker rule(s) and the page will load as expected.