Rahi Zaku is a former member of BZPower, who is well known for creating the original Rahi Zaku Mini Kit and the Rahi Zaku Mega Kit.
About
Rahi Zaku is best known on BZPower as the creator of the well known RZ kits. He is also an artist, having made numerous drawings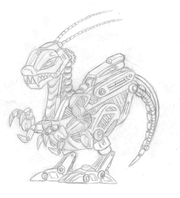 featuring Bionicle characters and other things.
Despite making the kits, Rahi Zaku never posted any comics with them, or any other comic series.
He was last seen on the boards on October 18, 2008, after being banned sometime in May, 2005.
See Also
External Links
Ad blocker interference detected!
Wikia is a free-to-use site that makes money from advertising. We have a modified experience for viewers using ad blockers

Wikia is not accessible if you've made further modifications. Remove the custom ad blocker rule(s) and the page will load as expected.