Striplack-of-sanity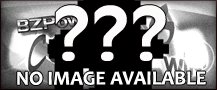 Author(s) : tent163phantoka
Current Season : 1
Medium : Chimoru
Island : Unknown at cuurent
Main Enemies : none, there is no focus
Number of Movies : none, there is no focus
Started On : April 25,2011
Location : currently unknown
Status : currently active
Pronunciation : STRIHP-Lahk-uv-san-it-ee

Striplack-of-sanity is a series (Described as "the series with no particlar purpose!") by tent163phantoka. It his his 6th attempt at comic making. It is done entirely in daily strips. tent recently announced a co-author competition, but has not seemed to have any enties yet. It has two PGSes,King Joe and kanohi_master. He also has permisson to use Dark709's expressions, which will appear in comic 3.
Ad blocker interference detected!
Wikia is a free-to-use site that makes money from advertising. We have a modified experience for viewers using ad blockers

Wikia is not accessible if you've made further modifications. Remove the custom ad blocker rule(s) and the page will load as expected.