The BZP Whales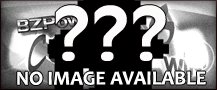 Author(s) :

Haku340 (see "The Comics")
Current Season : 1.0
Medium : RZMIK
Island : Whale-Nui
Main Enemies :
Number of Movies : 0
Started On : Sep 30 2008, 05:24 PM (AEDT)
Location : BZP Whales Studio
Status : At War
Pronunciation : UNREQUIRED
Pre-Production
The BZP Whales was inspired by a scripture lesson that Haku found rather fun (the lesson is outlined here)
After that, it was mainly organized by PM, to the workers:
It was started off 2 days after, and, with some great help from Turaga Dlakii, got us off to a good start.
Storyline
Characters
Haku340
Whabblenoob
Turaga Blobble
Rhubarb Axe
Tonaruy
The Whale Trainer
The Comics
Our current authors [NOTE:] This is in order of main comic creation now:
Haku340: Comics to be made: 1, 7, 13, 19, 26
Blade Titan974: Comics to be made: 2, 8, 14, 20, 27
toalex: Comics to be made: 3, 9, 15, 21, 28
Gavla: Comics to be made: 4, 10, 16, 22, 29
Gatotak: Comics to be made: 5, 11, 17, 23, 30
Lerman The Cyber Toa: Comics to be made: 6, 12, 18, 24, 31
The Comics:
Fan comics: Here's the WIP kit and Gatotak's upgrade of it. And for your RZifiying needs, here's the "Ultimate Kit".
External Links
Ad blocker interference detected!
Wikia is a free-to-use site that makes money from advertising. We have a modified experience for viewers using ad blockers

Wikia is not accessible if you've made further modifications. Remove the custom ad blocker rule(s) and the page will load as expected.