The Maze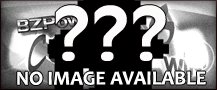 Author(s) : Ace Rimmer
Current Season : One
Medium : None (Real Pictures)
Island : Unknown
Main Enemies : Anit Beings, Darkness within
Number of Movies : None
Started On : November 22, 2009
Location : An Endless Maze
Status : Dead
Pronunciation : The Mayz
The Maze is a surreal Photo Comic series utilizing real-pictures.
About
Its definition is an unnavigable system filled with doomed beings, meaning it is the only MOC comic with the ability for co-authors as it can have other beings trapped in it. Although it is only in the beginning, with one comic. the author has plans of at least three other sub-series, a comedic real picture, a non comedic sprite form, and a comedic sprite form.
External Links
Ad blocker interference detected!
Wikia is a free-to-use site that makes money from advertising. We have a modified experience for viewers using ad blockers

Wikia is not accessible if you've made further modifications. Remove the custom ad blocker rule(s) and the page will load as expected.