Zakitano (Character)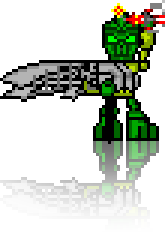 "FOR THE LOVE OF PRIMUS, DON'T MAKE CONTACT!"
— Zakitano
Zakitano is the head of the crew of The Pirogi Vampire, and known for a hatred of Wal-Mart and an egocentric style of comic-making. He has wings, which, while multiple stories have surfaced through the years of how they came to be, no official story has been released.
Other Appearances
Zakitano has made several appearances over the years, usually involving a hatred of Wal-Mart and a large dose of insanity.
PGS
GS
Co-Author
Cameos
Quotes
"Run! Zak's gonna blow up the house!"
— Sylux, Nuparurocks' Comics
"He stole my blanket in Pre-K."
— Zakitano explaining how Toa of Matrix ruined his life, Philipnova798's Comic Factory 2.0
"It's Zak-I-tan-O, not Zaktan! They're pretty close, but there're a couple extra vowels."
— Zakitano to Toa Igniter VakamaTK's Comics
"Die Wal*Mart!"
— Zakitano's saying to any Wal*Mart he sees.
Ad blocker interference detected!
Wikia is a free-to-use site that makes money from advertising. We have a modified experience for viewers using ad blockers

Wikia is not accessible if you've made further modifications. Remove the custom ad blocker rule(s) and the page will load as expected.